Shoe Fitting
Your personal biomechanics + OPIS™ shoe data = Finding the Right Shoe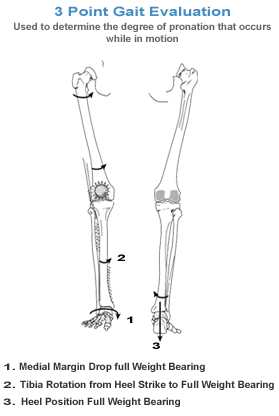 At Lafoot Plus, we take the guesswork out of fitting athletic footwear. By combining shoe data obtained from OPIS™ with the personal information of each individual's needs and biomechanics, we insure a technical, accurate fitting of running, walking, hiking, soccer and court shoes. We offer a full range of sizes, and in many cases widths, of shoe models from Asics, Asolo, Avia, Brooks, K-Swiss, Kelme, Merrell, Mizuno, Montrail, New Balance, North Face, Reebok, Ryka, Saucony, Umbro and Wilson.
Whether you are a marathon runner, "weekend warrior," or just suffering from various orthopedic maladies, we strive to offer you superior customer service and sound technical advice. To insure finding the right shoe for you, we perform a 3-point gait analysis of your foot in its natural, uncorrected state - the only way to accurately determine the right type of shoe for your foot pattern.
Although you may find our staff to have backgrounds in a variety of athletic pursuits, the constant you will find among us is academic, and often clinical, experience in anatomy, biomechanics and sports medicine. This knowledge, and the data obtained from OPIS™ shoe testing, allows us to fill all of your athletic footwear needs in a professional and thorough manner.